SHARP AIR CONDITIONER 1.5 HP WITH INVERTER COOL SPLIT & SILVER COLOR: AH-XP13THE
15.530,00 EGP
 AH-XP13THE
Cooling capacity: 12.000 (BTU/H)
Inverter technology
Eco Mode
Plasma cluster ion
Digital display
Laundry function
Using environmentally friendly Freon (R410a)
5 Years full free warranty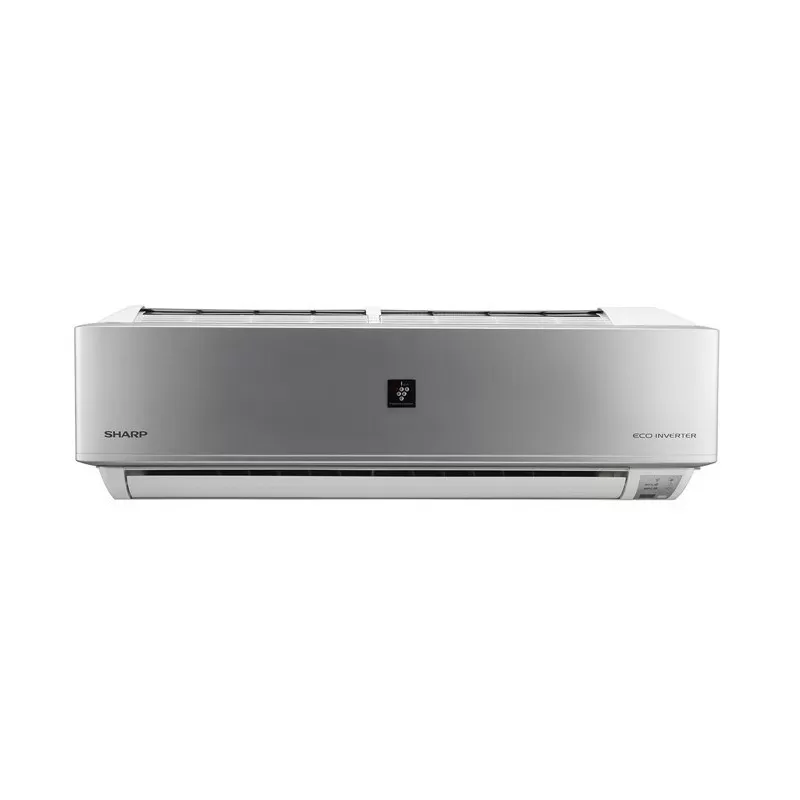 Description
Inverter AC 1.5 HP Cool
Cooling capacity: 12.000 (BTU/H)
Inverter technology:-
Advanced technology contribute to reduced costs
and energy consumption by switching the
compressor between high and low operation
modes instead of switching it on and off.
ECO mode:-
The air conditioner will operate with lower power
consumption than usual in this mode with 2 steps
by remote control.
Digital display: To measure the temperature
Plasmacluster:-
Sharp's unique Plasmacluster technology uses the actions of positive and negative ions to clean up bacteria and viruses inside rooms.
Self clean with plasmacluster.
MCHX technology
Super jet function:-
The air conditioner works at maximum power to make the room cool rapidly.
Coanda gentle cool air:-
Coanda mode delivers gentle cool air up through ceiling than down through the floor to prevent the conditions are too cold.
4 Way auto swing:-
Louvers can move up and down , right and left automatically.
Laundry function:-
This makes it easier to dry your laundry indoors, with highly concentrated plasma cluster ions.
– Dry function
– Automatic operation
– 12 Hours on / off timer
– LCD Wireless remote controller
– (Auto & 3 Steps) for fan speed settings
– Using environmentally friendly Freon (R410a)
– Anti-Corrosion (Outdoor side)
– Low noise
– Pipe connection length: 3 M
Dimensions (Width x Height x Depth) mm:-
Indoor unit: 920 x 290 x 240
Outdoor unit: 760 x 540 x 265
Net weight:-
Indoor unit: 9 Kg
Outdoor unit: 29 Kg
Warranty: 5 Years full free warranty
---
Only logged in customers who have purchased this product may leave a review.